Callery Borough Police Department

Drawer G

199 Railroad St.

Callery, PA  16024

The officers of the Callery Borough Police Department provide professional and dedicated service to the residents and visitors of Callery Borough.  If you have a problem that does NOT require immediate police response or simply would like to speak with an officer, please dial (724) 538-3141 and leave a message and we will return your call.  Also, we welcome anyone to stop in our station to speak to an officer in person.

  Officers:

Chief David M. Watts

Officer Steven R. Berg

Officer Matthew Irvin

Officer Donald Myers Jr.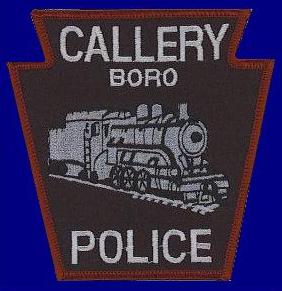 Phone:  724 538-3141

Fax: 724 432-3071

Email: callerypd@zoominternet.net

.Professionalism, Integrity, Dedication to Duty

All calls that require immediate police response MUST be made by dialing  911

Thank You for your support .